As the chilly winds and snowflakes descend upon Canada, it's tempting to hibernate indoors, snuggled up with a warm blanket and a hot beverage. However, embracing an active lifestyle during the winter months can offer a myriad of benefits for your physical and mental well-being.
In this article, we will explore the advantages of staying active in winter and how it can contribute to your overall winter wellness.
Winter often brings a sense of coziness and relaxation, but it can also bring challenges to maintaining an active lifestyle. The colder temperatures and shorter daylight hours can make it tempting to become sedentary. However, incorporating physical activity into your winter routine is essential for your health.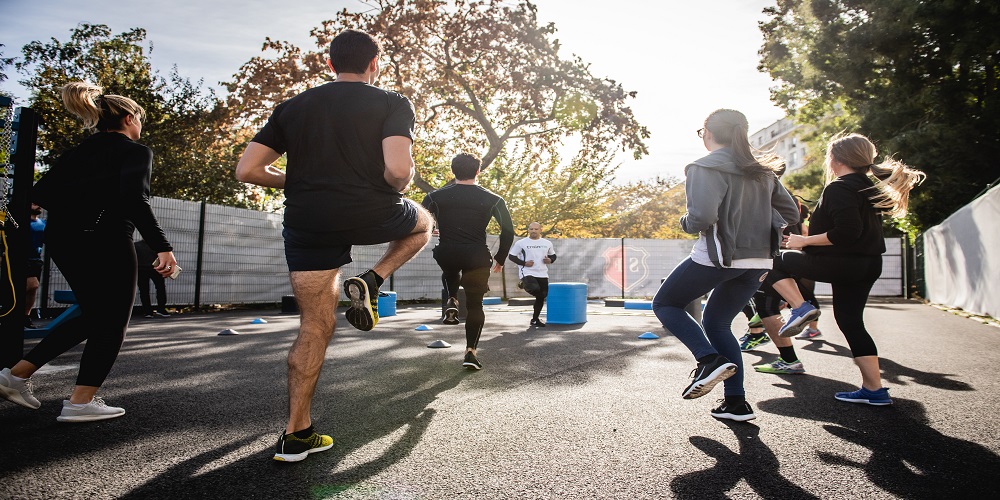 The Benefits of Staying Active in Winters
1. Boosts Mood and Mental Health
Physical activity releases endorphins, which are natural mood lifters.
Combat the winter blues and reduce the risk of seasonal affective disorder (SAD) by staying active.
Outdoor activities, such as winter walks or snowshoeing, also provide exposure to natural light, which can improve mood and sleep patterns.
2. Strengthens the Immune System
Regular exercise helps bolster your immune system, reducing the risk of falling ill during cold and flu season.
It can enhance the body's ability to fight off infections and viruses.
3. Maintains Healthy Weight
Staying active in winter helps you manage your weight and avoid winter weight gain.
Engaging in physical activities, whether indoors or outdoors, burns calories and keeps metabolism active.
4. Improves Cardiovascular Health
Winter activities like skiing, ice skating, and snowboarding provide excellent cardiovascular workouts.
Regular exercise helps lower blood pressure and reduce the risk of heart disease.
5. Enhances Strength and Flexibility
Winter is an excellent time to focus on strength and flexibility training.
Yoga, Pilates, and resistance exercises can improve overall strength and mobility.
6. Connects with Nature
Winter offers a unique opportunity to connect with nature.
Activities such as winter hiking and cross-country skiing allow you to appreciate the beauty of a winter wonderland.
7. Social Engagement
Engaging in group winter sports or fitness classes provides opportunities for social interaction and combating isolation.
How to Stay Active in Winters
Now that we understand the benefits of staying active during winter, let's explore some practical ways to stay active in winters by effectively incorporate physical activity into your winter routine:
Indoor Workouts
Join a local gym or fitness center for access to indoor exercise equipment.
Consider home workouts using online fitness classes or apps.
Winter Sports
Embrace winter sports like skiing, snowboarding, ice skating, or snowshoeing.
These activities provide both physical exercise and the joy of being outdoors.
Walks and Hikes
Dress warmly and take brisk walks or hikes in your local park or nature trails.
Enjoy the serene beauty of a winter landscape while staying active.
Team Sports
Engage in indoor team sports like basketball, volleyball, or indoor soccer.
It's a great way to stay active and socialize during the winter months.
Yoga and Pilates
Practice yoga or Pilates to improve flexibility, balance, and strength.
You can do these exercises at home or join classes at a local studio.
Conclusion
In conclusion, staying active in winters is not only beneficial for your physical health but also for your mental and emotional well-being. The advantages of maintaining an active lifestyle during the colder months are numerous, from boosting your mood to strengthening your immune system and improving cardiovascular health.
Don't let the winter chill deter you from reaping these benefits. Make a commitment to incorporate physical activity into your winter routine. Whether it's through indoor workouts, winter sports, nature walks, or group fitness classes, there are plenty of opportunities to stay active and maintain your winter wellness.
Ready to prioritize your winter wellness by staying active? Explore various winter activities and fitness options available in your area. Make a plan to keep moving and embrace the benefits of an active lifestyle during the winter season. Your health and well-being will thank you for it!